BLOX Notifier puts the management of push notifications and social messages right in the middle of the editorial process allowing your editors, producers and reporters to save time while increasing engagement. Now it is even easier!
We are adding paging to the BLOX Notifier panel in the editorial asset creation panel. This way, if there is a particular asset that may have many push notifications or updates, those new messages won't get lost on the panel.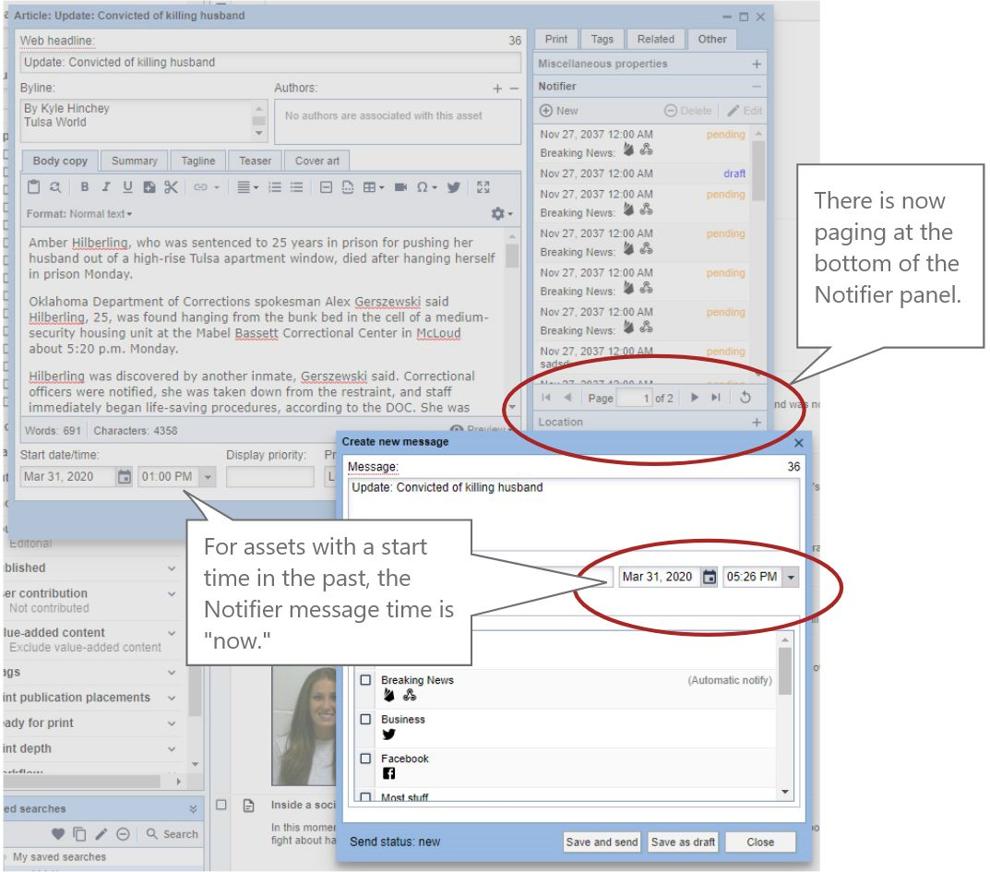 In addition, we're making a change so that when you create a new manual message for an asset whose start time has already passed, the start date on the message will default to the current time. This will save users from having to set the date with every new message.