Local media's turnkey, all-in-one digital marketplace solution
BLOX Business Directory bundles everything you need to create a high traffic local business resource that advertisers—and users—will flock to.
Make your site a one-stop source for business news and information in your community. BLOX Business Directory includes most businesses nationwide—our database boasts more than 18 million listings—and adding more is easy. Businesses can manage their own pages, you can do it for them, or you can take advantage of our simple and cost effective automated fulfillment services.
Easy small business Storefronts
Small businesses often lack the time, funds, and expertise to create an effective presence online. Our turnkey Storefront option gives business pages custom logos, mastheads, colors, navigation and vanity URLs—creating the look and feel of a modern, SEO-friendly website.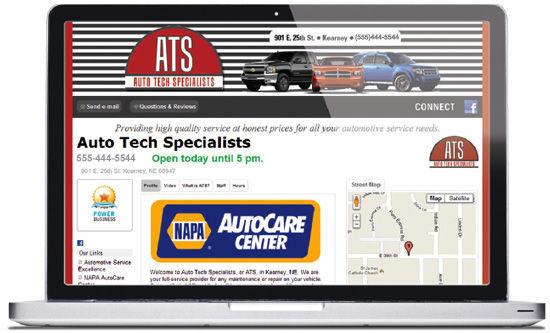 Automated business enhancements
Let us deal with the hassle of tracking down detailed business information like logos, store hours, social media links, keywords, descriptions and more.
Agency in a box
Offer small businesses an experience that goes far beyond a basic directory listing. Our digital marketing experts can post to Facebook and Google on your advertisers' behalf, make monthly updates to BLOX Business Directory listings, create and promote native ads, and even design and maintain complete, mobile-friendly websites.
Automatic print ad conversion
Make your print display ads do double duty! SearchBoost converts your print ads into SEO-friendly online ads. We auto-extract the text and associate ads with their matching BLOX Business Directory listings. You get a lucrative, hassle-free upsell, and your advertisers benefit from prized promotion on their trusted local news site.
Local Niche Guides
Easily create searchable local business guides that boost traffic and deliver real advertiser value:
The Apartments guide lets visitors search apartment listings and rental companies, a valuable resource for any community—especially big cities, and college or military towns.
The Jobs guide integrates classified employment ads with BLOX Business Directory listings to create a virtual career fair. We can even backfill from ZipRecruiter, giving you a baseline inventory of local jobs to get the ball rolling, and another valuable revenue share opportunity.
Other Local Niche Guide possibilities include: a Reader's Choice ballot of local businesses in various categories; a pet guide featuring groomers, breeders and pet stores; and a food guide featuring recipes and local restaurants.
We can also work with you to create a custom Local Niche Guide tailored to your community.
Better SEO means better business
Our experts make sure that business pages meet up-to-date SEO best practices, so your advertisers' listings are highly competitive for their targeted, realistic search terms.