The personalized mobile news experience your visitors crave
The revamped BLOX Now mobile app makes it easier than ever for users to devour multimedia news and entertainment on any device.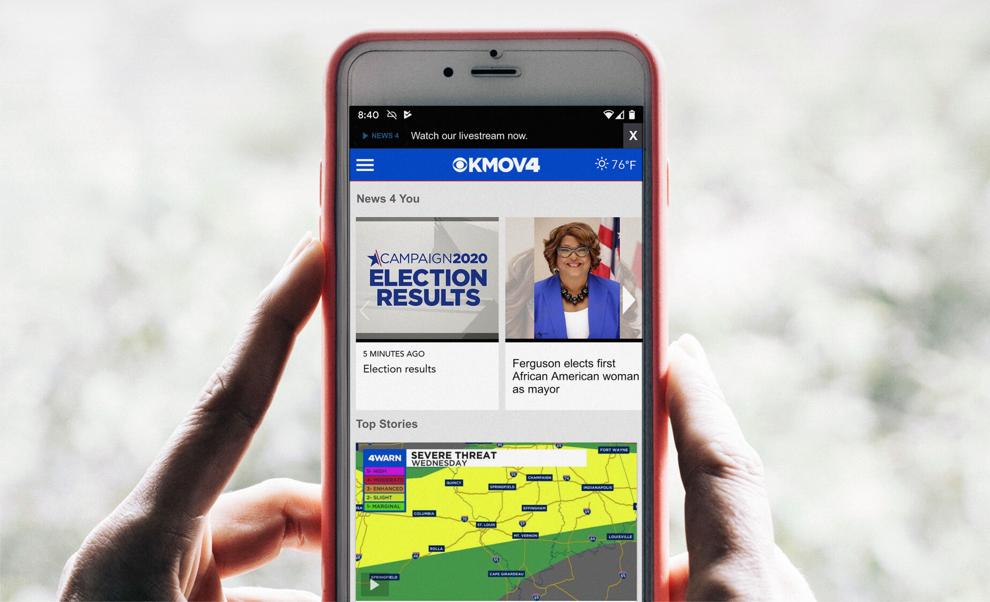 A clean, modern design
Most news apps overload users with too much information and perplexing navigation, so they end up ignored or—worse—immediately uninstalled. BLOX Now is designed to become part of your audience's daily routine, with easy navigation, striking images, and a stunning user interface.
BLOX Now features a "flat," minimalist design that's a perfect fit for mobile browsing. Square corners, minimal overlapping of text and graphics, and flat colors (no shadows or gradients) make your content stand out.
And it doesn't just look great. Content in BLOX Now is optimized for super-fast loading on smartphones and mobile devices.
Personalized content recommendations and notifications
Keep your app users engaged with powerful, cross-platform customization features that you won't find anywhere else.
BLOX Now lets your logged-in users keep up with the topics that matter the most to them across all of their favorite devices (web, mobile app, and OTT).* And saved/bookmarked items are accessible across all logged-in devices.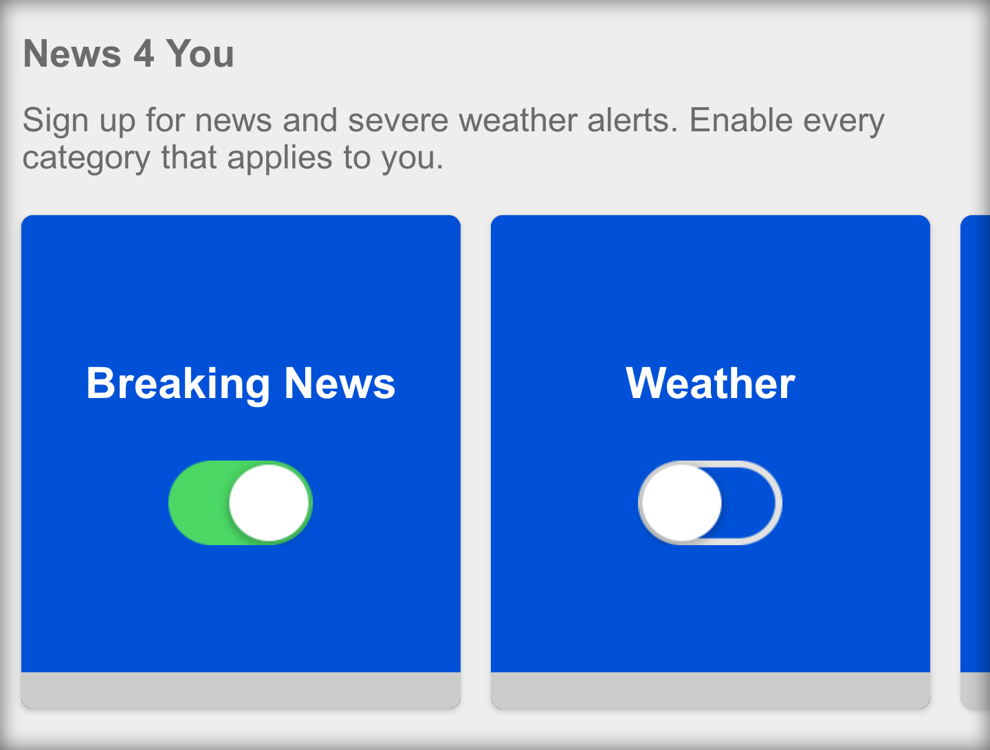 App users can easily select the push notifications they'd like to receive without leaving your news feed—no digging through a complicated settings panel.
In order to use personalization features, users must create an account, helping you drive new memberships/subscriptions.
Continue watching on any device
BLOX Now harnesses the power of full integration with BLOX CMS and BLOX OTT to deliver cross-platform video capabilities that simply aren't possible with other platforms.

Logged-in users can begin watching a video on their tablet or mobile device, pause it, and pick up right where they left off on their desktop computer or favorite OTT app (Roku, Apple TV, etc.).
Gallery: BLOX Now card examples
A wealth of cards and layouts
BLOX Now makes it easy to change the look and feel of your mobile app with an abundance of customizable blocks and cards.
Easy app management in BLOX CMS
BLOX Now is managed with BLOX CMS, so keeping your app up-to-date is virtually automatic. Use simple rules to combine the content you're already creating (articles, videos, pictures, slideshows, etc.) with content contributed by members of your community to build a hyper-engaging local news portal.
And with BLOX CMS you can control your app, website, OTT, and social media presences in a single efficient workflow.
Turnkey app distribution
TownNews can assist with the distribution of your branded app to the app stores, leaving you more time to focus on what you do best—creating the content your audience craves.
Get started . . . now!
Contact us today for more information.