Next-gen page building
Produce your print , web, mobile, and e-Edition products in a unified, cost-effective workflow.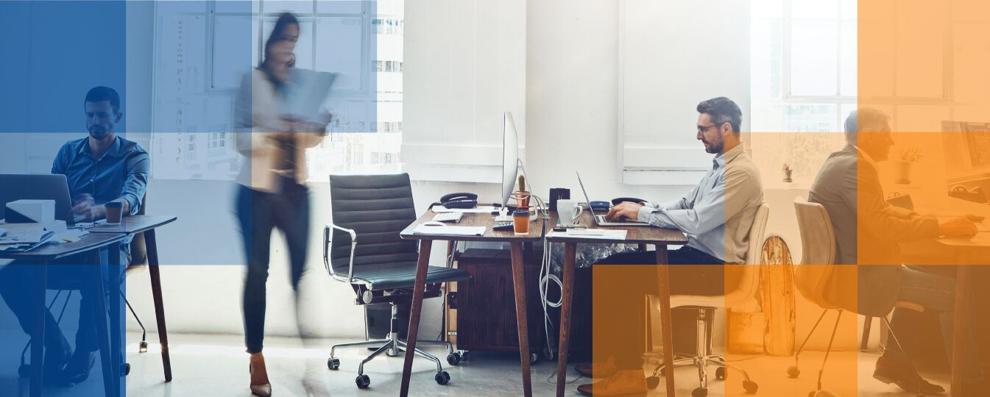 With BLOX Total CMS, "produce once, publish everywhere" is more than just a catchphrase. Reach your audience across the entire print and digital spectrum—print, web, mobile, social media, and Live e-Editions. You can even push content to Accelerated Mobile Pages (AMP), Apple News, and Facebook Instant Articles.
Flexible workflows
BLOX Total CMS can be setup to support almost any workflow model—whether it's digital-first, print-first, or a hybrid.
Best-in-class tools
BLOX Total CMS fully integrates with Adobe InDesign for print pagination and BLOX CMS for web, mobile, social media, and distributed platform publishing. Both are widely used, giving you more available talent and lower training costs.
Centralized layout and pagination
One BLOX Total CMS setup can support many geographically dispersed publications, allowing group publishers to create centralized production centers—saving money and boosting efficiency.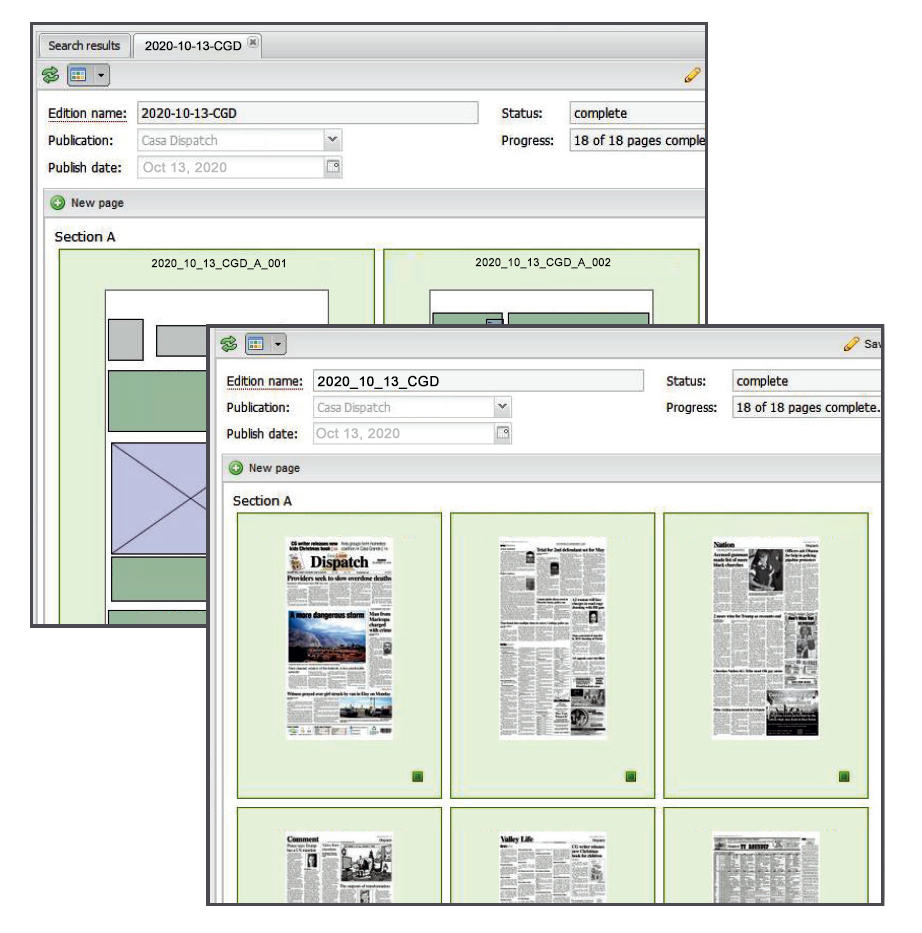 Easier workflow tracking
Our built-in Page Tracker gives editors, writers, and designers an up-to-date view of page production—without hard copies. View the rendered page right in your browser, or switch to the wireframe view to see your article layouts. Meet your deadlines with color-coded workflow indicators that make it easy to see what's done, and what still needs doing.
Stick to your schedule
Stay on deadline—and budget—with story and photo budgeting/assignment tools.
A better print replica—for less
When you produce your Live e-Edition with BLOX Total CMS, you don't just get a multimedia, always up-to-date replica that's superior to the competition—you get it at vastly reduced processing and storage costs.
By eliminating third-party processors, you save big.
Expert training and implementation
Our expert launch team will work with you to get your team up to speed as quickly as possible.
We have experience with most newsroom systems, so there won't be any surprises. We'll train your template masters and teach your newsroom staff how to produce with BLOX Total CMS.
When we're done, you'll be publishing with confidence.