Stop sending your traffic & advertising income to third-party obit sites
Be the local source for memorials, celebrations and announcements with BLOX Tributes.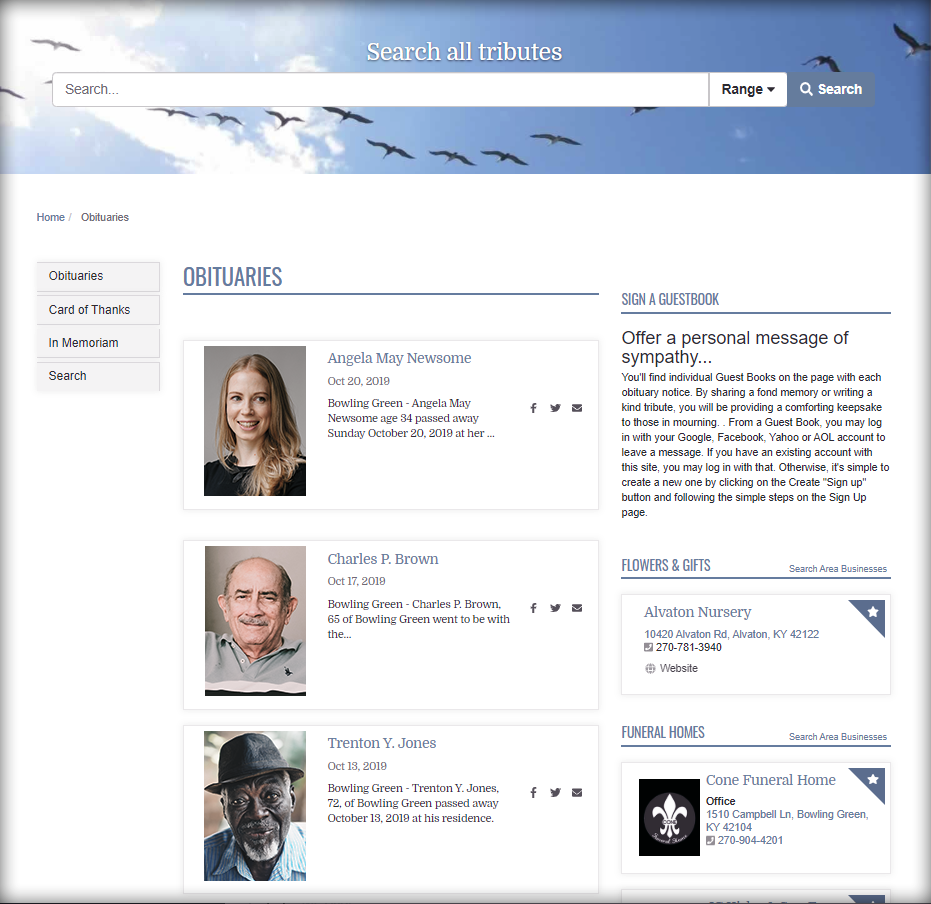 Help your community commemorate life's most important milestone events with BLOX Tributes. Create sections dedicated to births, anniversaries, obituaries, weddings, graduations, cards of thanks, in memoriams and more. All ways to build traffic and offer lucrative advertising opportunities.
Keep your ad inventory
Stop giving your advertising profits away to third-party sites! With BLOX Tributes, the ad inventory is yours to sell. Offer florists, photographers, funeral homes, banquet halls and others premium opportunities that they won't find anywhere else.
Full integration
BLOX Tributes is fully integrated with BLOX CMS, so it's easy to combine announcements with calendar events, business directory listings, articles, videos, coupons and more. Integration increases your site's stickiness and helps advertisers maximize their visibility and ROI.
Engaging announcements
BLOX Tributes bulletins can be enriched and personalized with a guestbook, photo and video galleries, and much more. Combine with our Flex Templates for an elegant, fully-responsive presentation on smartphones and mobile devices.
Tribute Store is a beautifully designed e-commerce solution that knows how to convert traffic into dollars.
Moderated guestbooks
Visitors want to express themselves, but you want to keep the discourse on your site civil and appropriate. BLOX Tributes makes moderation easy by (optionally) embargoing guestbook postings for your staff to review before they go live.
Inbox updates
Keep your users up-to-date with daily newsletters featuring the latest announcements and memorials.* Your readers sign up for only the announcements that matter to them, and you get a growing mailing list and enticing in-email advertising spots.
* Requires BLOX Email Reach.