It's about time. ;-)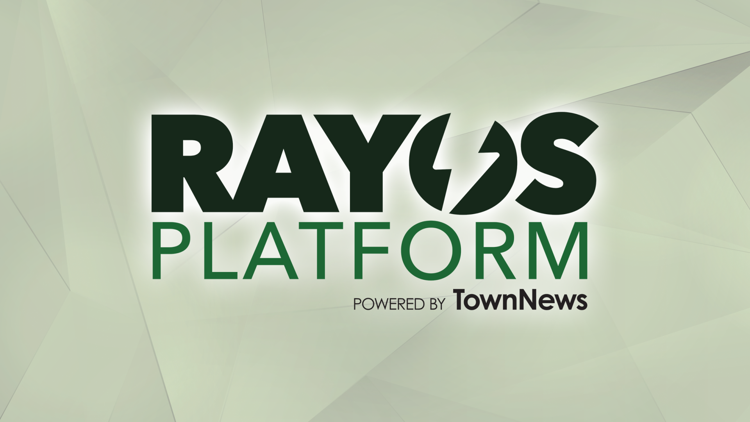 Make your site your own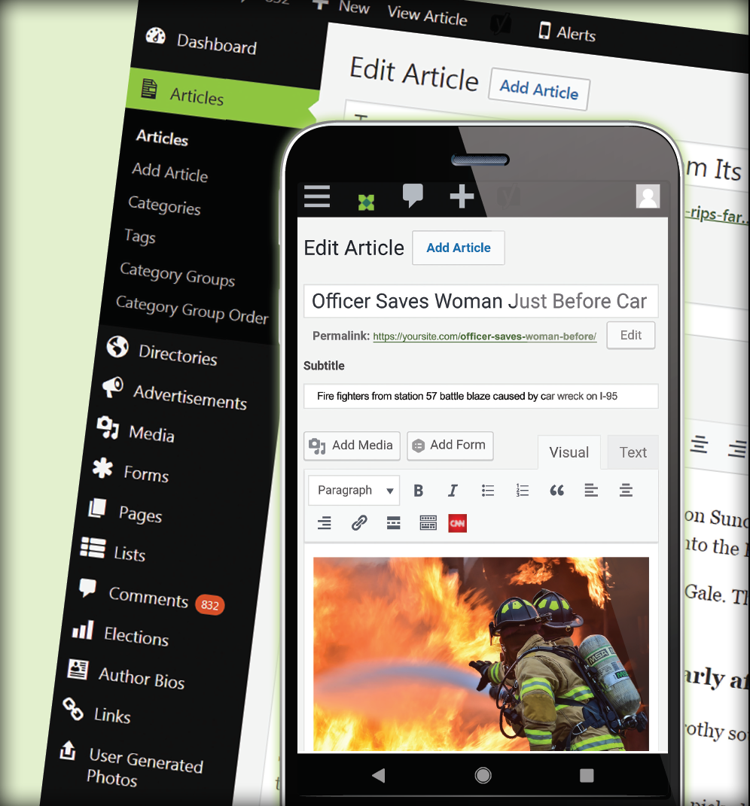 The Rayos Platform from TownNews enables you to easily customize your site to meet your needs.
If you don't have on-staff coders, Rayos-based sites are easy to customize and maintain using the WordPress interface and plugin library you're already familiar with.
And as always, you're backed by TownNews' expert systems, design, and support teams.
Easy content creation using the tools you're familiar with
A cross-platform UI and intuitive editing interface that doesn't get in the way of getting the job done.
The Rayos Platform's mobile-friendly editor makes it a piece of cake to create highly engaging articles, image galleries, and more—using an enhanced version of the WordPress interface your creators favor.
Our visual composer gives you total control over your site's look and feel. It's easy to adjust the layout of your landing pages, and templatize items that are reused frequently throughout your site.
Looking to expand your coverage? You can augment your original reporting with content from external sources, like CNN and The Associated Press.
Create once, publish everywhere
Rayos produces clean, semantic content that can be reused efficiently across a variety of systems.
Push content to your social media sites, OTT channels, mobile apps, and more.
Our content hub enables you to push and pull content to/from other sites, social media, and third-party platforms.
Flexible, robust video integration
The built-in video support that broadcasters demand.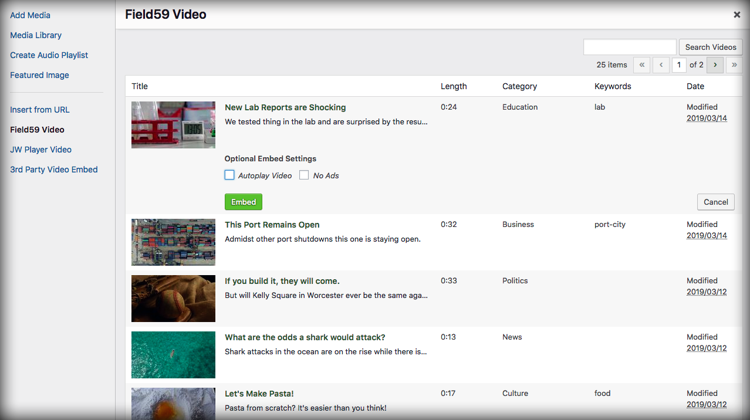 The Rayos Platform seamlessly integrates with TownNews' Field59 VMS, making it easy to search your video library and place video players in your articles using Rayos' intuitive WordPress-based interface.
And Field59 VMS works with Blackbird's professional video editing platform, allowing you to clip live video in real time and flow your clips directly into your Rayos site for digital reuse.
Digital advertising & monetization
Your bottom line is our top priority.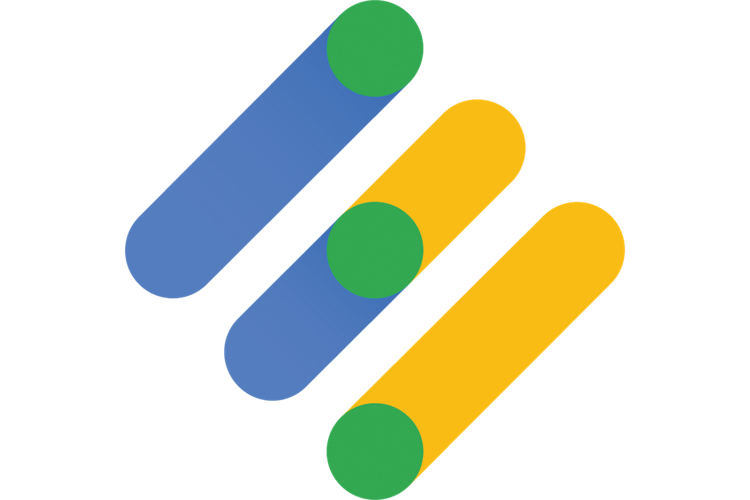 The Rayos Platform offers full integration with Google Ad Manager (formerly Google DFP).
Content monetization opportunities include gallery ads, in-article ads, pre/post-roll, and directories.
Rayos also enables easy integration with common monetization providers like Nativo and other contest engines.
The TownNews advantage
We equip media organizations with the digital services and guidance to transform their business models and flourish in the digital age.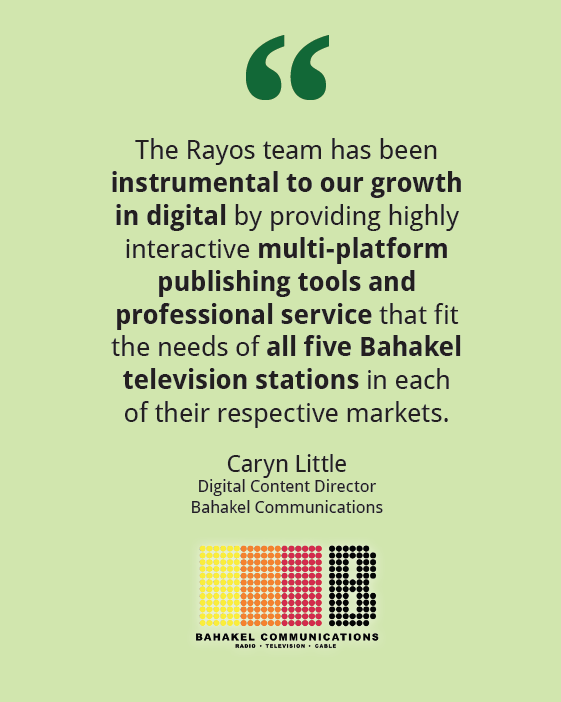 Our tools and expertise in digital, video, print, OTT, and advertising enable forward-thinking media organizations in dynamic markets to efficiently engage their audiences, increase security, and grow revenue.
Fueled by a passion for local media and a 30-year proven track record of success, more than 2,000 news organizations have benefited from the platform and tools we've built specifically for the media industry to thrive.
Get started today
Ready to make the leap to a WordPress-based CMS that meets the unique needs of broadcasters and magazine/niche publications?
Contact us today to learn more about the Rayos Platform by TownNews.
---