Unlock your data's hidden potential to ignite revenue and audience growth
Data Insights by TownNews makes it easy for media companies to aggregate, analyze, and act on their data.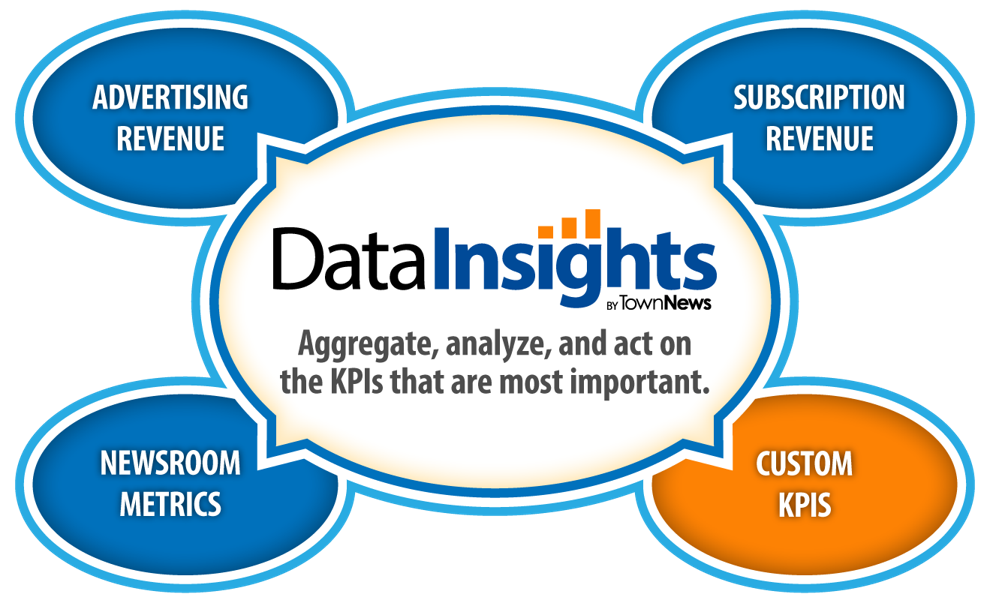 Media organizations don't lack data. On the contrary, data is everywhere. Web analytics, circulation systems, advertising platforms . . . How do you pull it all together and figure out what data points actually matter to your bottom line?
Data Insights by TownNews is here to help.
One home for all of your digital analytics
In most media organizations, data is siloed within departments. The advertising team can see how the ad stack is performing but doesn't have access to editorial analytics, and vice-versa. No one can see the big picture.
Gallery: Easy-to-understand reports
You don't have to be a data scientist to understand your Data Insights reports. We separate the signal from the noise and present your results in an easily digestible format.*
Data Insights gathers data from a variety of silos, uncovering correlations that you wouldn't see otherwise.
For example, by combining data from your advertising platforms and your web CMS, you can understand how much revenue you're generating by author and section, or how much each individual visitor is worth.
With Data Insights, you can track trends over time to understand how your strategic initiatives are impacting key performance indicators like advertising CPMs and subscription revenue.
You can even benchmark your performance against similar (cohort) properties across the TownNews customer network, bringing real-world context to your analytics.
Not just any data . . . the right data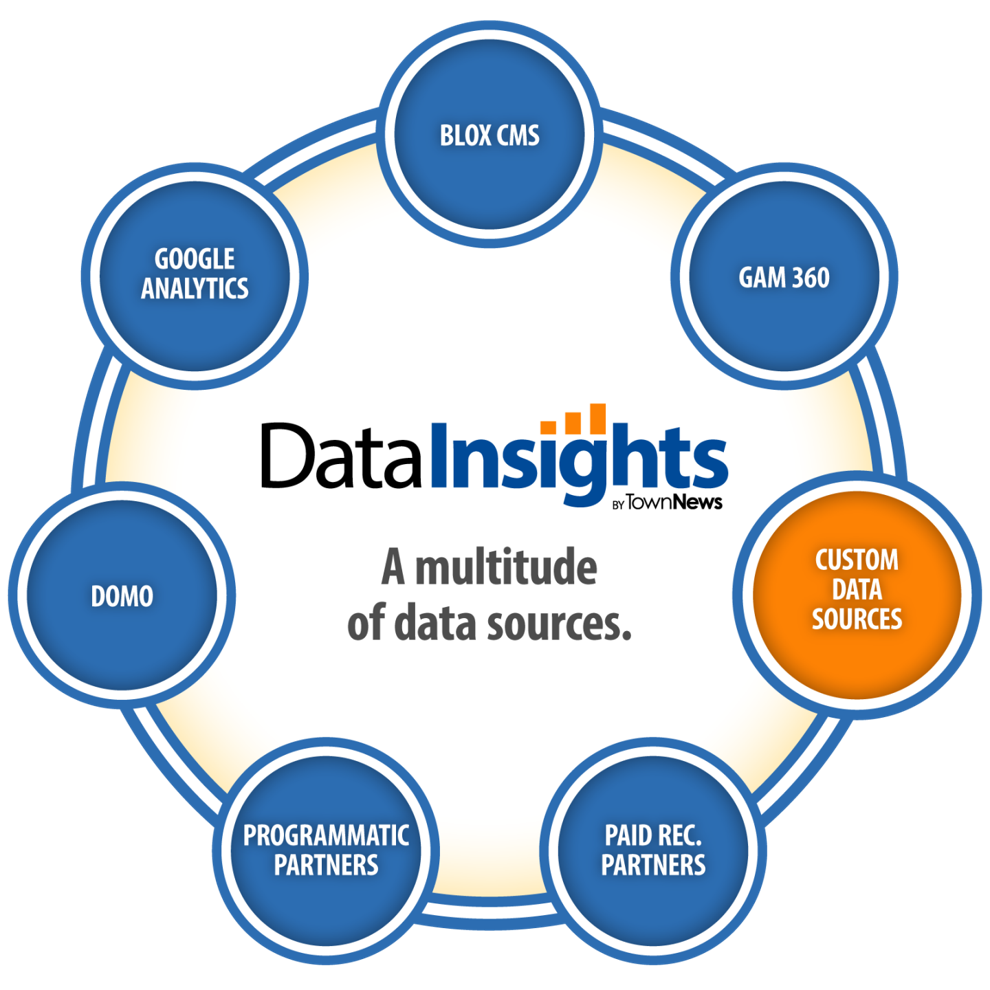 Data Insights cuts through the noise so you can answer the questions that really matter, like:
What kinds of articles are the most engaging to my visitors?
What are my organization's best-performing digital ad units?
What types of articles are generating the most revenue?
Which authors are attracting the most traffic?
What kinds of content are best at driving digital subscriptions or memberships?
We'll work with you to identify the KPIs that matter the most to your business, and create reports so you can track your progress and take informed action.
Data-powered decisions
Reports are tailored to meet the needs of the various functional areas within your organization—executive managers, advertising directors, community managers, content producers, etc.—so everyone has the information and analysis they need to make smart decisions.
Insights you can't get anywhere else
TownNews products and services are at the nexus of many of our partners' digital businesses. We power their websites, native apps, programmatic ad stacks, OTT apps, video management systems, and more.
As a result, Data Insights by TownNews can provide you with insights that aren't available from third-party analytics providers, and help you take decisive, data-backed action.
Get started with Data Insights by TownNews
Ready to unlock the hidden potential in your organization's data? Contact us today to learn more about Data Insights by TownNews!
* Data Insights screenshots are reflective of beta sites and development environments, and may not be representative of the final product.