A coupon platform for the mobile generation—no clipping required
Launch a turnkey digital coupon site that drives engagement and thrills advertisers
DealPerform makes it easy to roll out a mobile-optimized digital coupon site, powering audience growth and attracting local advertisers.
Offer your current advertisers a lucrative new marketing avenue, while providing an entry point for prospects—especially those with limited ad budgets. A high-powered digital coupon program can even help you win back advertisers you've lost in the past.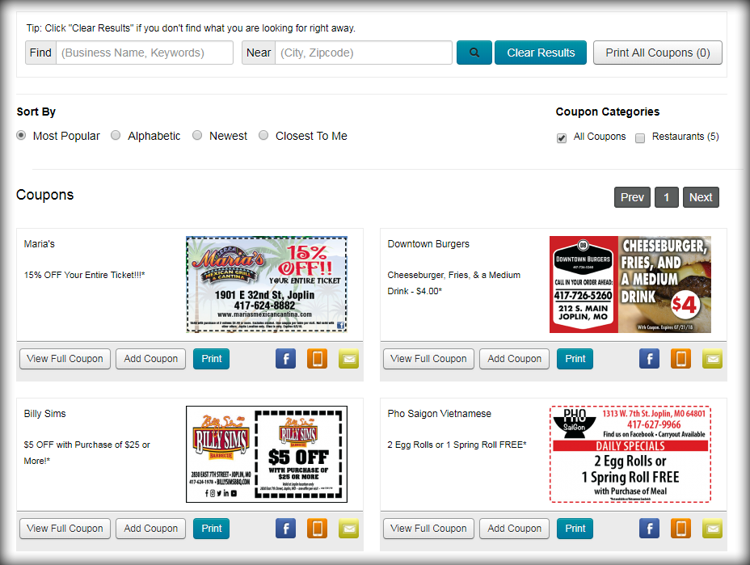 Coupons work for local advertisers
An effective coupon program is a key element of the local business marketing mix:
A valuable offer gives customers another reason to walk through an advertiser's door.
Coupons build brand recognition by extending an advertiser's reach to a wider variety of potential customers.
Coupons are highly shareable on social media, helping merchants grow their digital "word of mouth."
Coupons are great enticement to sign up for opt-in email newsletters.
DealPerform helps merchants grow their client bases, drive online-to-store traffic, and improve retention by delivering a product that has real value to their customers. It's a true win-win.
Coupons without the clipping
DealPerform's mobile-friendly interface allows customers to browse and redeem coupons anywhere, at any time, directly from their smartphones.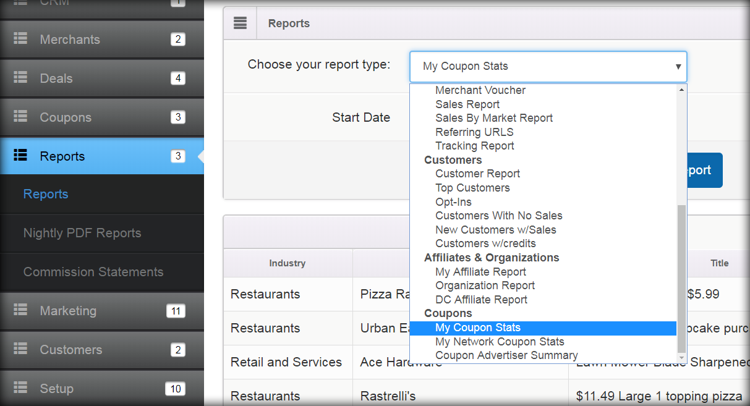 Proven advertiser ROI
Track coupon campaigns and prove advertiser ROI with a wide variety of built-in reports. View reports in the browser or export data to a spreadsheet for further manipulation.
You can even use our included templates to generate reports that can be emailed to your advertisers, helping them quickly react to changing market conditions.
Stand-alone or integrated
Launch your coupon site as a completely new brand, or match your existing web presence or print coupon book by incorporating a coordinating URL, logo, colors, and menu items.
Setup is painless, and management is handled through an intuitive web-based dashboard.
Don't wait. Get started with DealPerform today!