Get flexible with BLOX CMS
With more than 50% of news site pageviews originating from smartphones and tablets, mobile is here to stay. And with Flex Templates for BLOX CMS, you'll be ready.
Flex Templates take advantage of modern tools like HTML5, CSS3 and Bootstrap to bring responsive design to your BLOX CMS site. With responsive design your site's layout, content and advertisements can dynamically adjust to fit your users' screens, so they'll always have outstanding experiences.
Multi-screen
Not long ago you could count on visitors exclusively using desktops and laptops. Presenting a single, rigid web experience really wasn't an issue.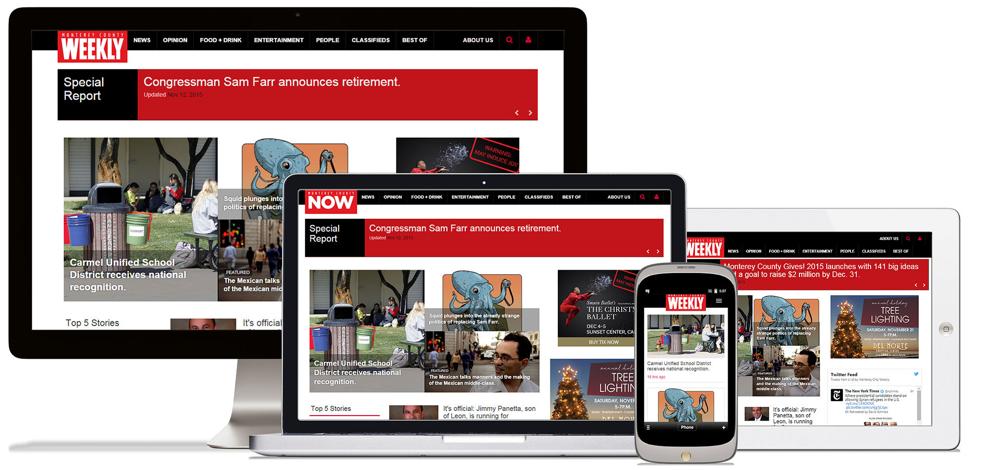 Today, your site needs to be nimble. Visitors browse with smartphones, tablets, laptops and desktops, often in the same sitting. Flex Templates are designed for these multi-device browsers:
Your site has a familiar look and feel on all devices.
URLs are universal (no mobile-only "m-dots"), so shares and bookmarks are consistent across devices.
Registered users can save pages to their user accounts for easy access on any device.
From widescreen desktops to pocketable smartphones, your site will look and work like a dream. It will even adjust to fit newly released gadgets, so you're nearly future-proofed.
Speed
Mobile demands speed. Research shows that increasing a page's load time from 2 seconds to 6 seconds can trigger a 25% increase in page abandonment.** Load time is also a factor in Google's algorithm, so slow loading can mean a lower ranking in search results.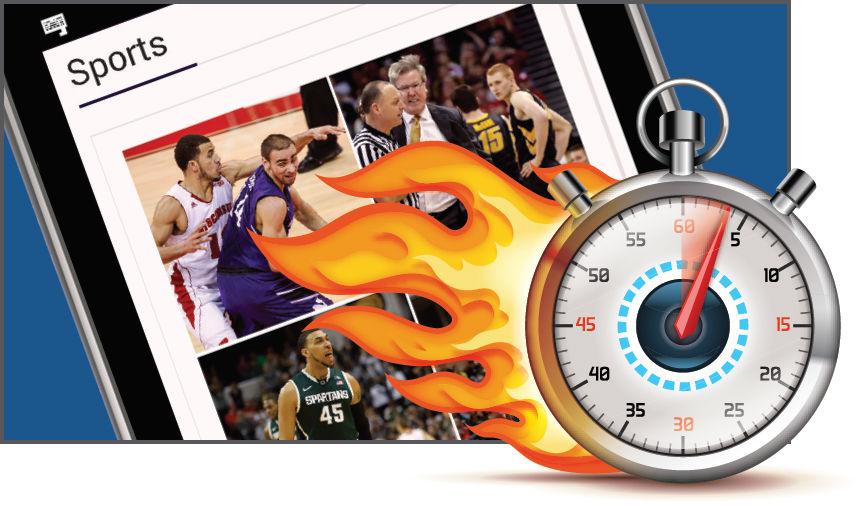 To ensure that your site is always speedy, we've distilled the underlying code in Flex Templates to the essentials, and then optimized those essentials:
Extraneous network calls have been eliminated.
Most images don't download until they appear in the reader's viewport.
Where possible, graphics have been replaced with faster font icons.
JavaScript has been optimized for speed.
With Flex Templates, your BLOX CMS site will be even faster, driving pageviews and revenue.
SEO
Flex Templates use today's best SEO practices to ensure that your pages are properly indexed and look great in search and social media:
Optimized code for fast pages. (Search engines love speedy sites.)
Microformats and microdata schemas make it easier for search engines to find and accurately categorize your content. They also improve the look of your search results by allowing search engines to display rich snippets of your site's content.
Open Graph support ensures that your pages look great when posted to Facebook, Twitter and Google+.
A unified URL for mobile and desktop makes your pages easier to index and share.
And Flex Templates make your pages eligible for Google's "Mobile-friendly" flag, so searchers know they'll have a great mobile experience.
Advertising
Unleash your site's revenue potential. Offer campaigns that span all devices or target ads at specific screen sizes. You can use our built-in banner system, which offers a wide variety of IAB-standard ad types, or Google DFP to help you sell, schedule and measure your digital ad inventory.
And you aren't limited by out-of-the-box ad slots. With BLOX CMS's easy drag-and-drop interface, you can place ad blocks almost anywhere on your site.
Site management
Flex Templates unlock powerful site management features in BLOX CMS. Our new "Page customizations" panel makes it easier than ever to change your style, color scheme, layout and more without editing obscure custom properties.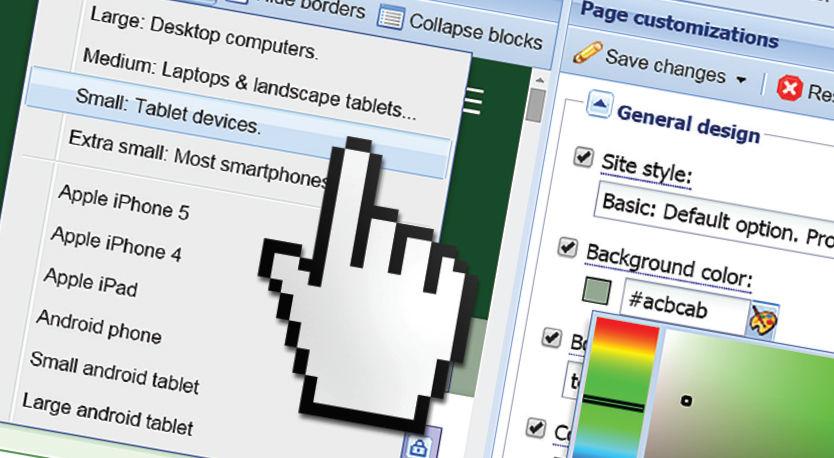 Because your smartphone, tablet and desktop sites are all managed in a single intuitive interface, you can easily preview how your site will appear at a variety of screen sizes.
Design
Did we mention that Flex Templates look fantastic? Just sayin'.
Ready to get flexible?
Flex Templates are only available for BLOX CMS from TownNews. Contact us at 800.293.9576 or info@townnews.com today to get started.
* Source: TownNews global system statistics and analytics.
** Source: Gomez "Why performance matters" white paper.